Grab a Bowl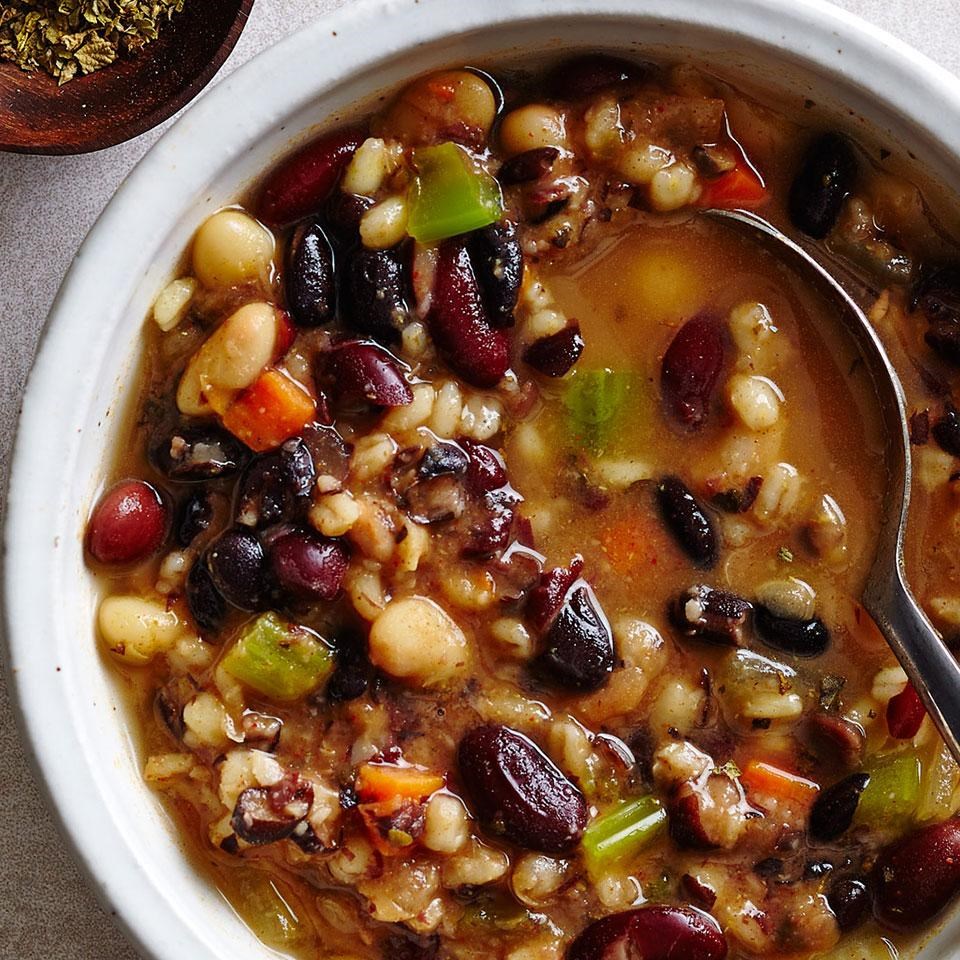 Looking for a warm bowl of soup? We know just the thing—the southwestern three-bean and barley soup. This delicious recipe, originally posted in EatingWell, contains a mix of black beans, northern beans, and kidney beans paired with chopped cilantro, fresh vegetables and a squeeze of lime. It's a fantastic low-fat and vegetarian-friendly option that will leave you feeling warm this winter.
Why It's heart-healthy
The American Heart Association shares that beans are both high in mineral and protein content without carrying all the saturated fats found in some animal proteins. Adding beans to your diet can help you feel fuller, longer, as well as in come cases help to lover your blood cholesterol.  
For monthly heart-healthy recipes don't forget to sign up for our Heart to Heart Newsletter.